How Can Influencers Monetize their Follower Base
———————————————————————————————————————————————————
For a long time, I have been contemplating whether I should start writing about this or not. However, after having discussed the topic with some of my friends who happen to be influencers, I noticed that I created a huge opportunity that they did not even know about.
Whether you are a micro influencer or macro one, this POST IS FOR YOU!
If there is one thing that constantly keeps changing, it is the internet.
For as long as I can remember, people have been using the traditional way to advertise their products.
However, nowadays, an advertiser reaches out to an influencer on Instagram, asking her either to write a post about that product and get paid (40-400$/post) or to receive a product like an iPhone case when she puts a link for users to purchase this product.
The influencer definitely gets excited for getting a free product but that is it. The total profit she makes out of it is either getting the free product or getting paid a minimal amount. What she does not know is that it cost the advertiser absolutely nothing to send that sample, while getting over 100 sales from her.
In other times, advertisers send products or pay influencers for something and not converting on it. ROI was nothing! And that is because the influencer either has no engagement, fake likes, or is targeting the wrong people with the wrong offers.
It is very important to understand your users' demographics: Where are they based? How much do they engage? What is their niche? Is it fitness or is it a mommy blog? It is also very important to promote a product/service that is relevant.
I have been a blogger for four years and I never knew how to monetize my blog (www.speshelb.com) until I started working at Evoleads, an affiliate marketing network based in Montreal. It made me understand how I am the link between advertisers and publishers and how offers are chosen.
A network means connecting publishers to advertisers that have the right traffic for the offers as well as converting on an action. Nevertheless, offers function differently.

———————————————————————————————————————————————————
The Different Offer Models
CPA: Cost-per-action -> I.e.: Free trials -> Get a Free Bottle delivered to your home and only pay shipping and handling!
CPL: Cost-per-lead (Also known as lead generation) -> I.e: You just need to submit your email.
CPI: Cost-per-Install -> I.e: Installing an App or an anti-virus.
CPS: Cost-per-Sale -> Purchasing an item (Flashlight or dress)
CPC: Cost-per-Click -> clicking on the banner
PPC: Pay-per-Call  I.e: A number displayed on the top of your website, when they call they call it's considered a verified lead.
——————————————————————————————————————————————————–
GEOS
Every offer can target one or multiple countries!
Tier 1: US, UK, CA, AU
Tier 2: European Countries
Tier 3: Asian Countries
——————————————————————————————————————————————————–
VERTICAL
One of the main objectives is to show your followers offers that are relevant to them. So, what is your niche?
Games
Insurance
Travel
Ecommerce
Health and Beauty
Mainstream Dating (Tinder)
Adult-Dating (Porn)
Mobile Content
Casino
Bizopps
Credit Card
Insurance
Home Improvement
Loans
Medical Products
Food
Education
Coupons and Freebies
Hotels
Horoscopes
Music and Movies
Solar
And the list goes on and on! There are literally thousands of offers for every niche you can think of. Also, each influencer promotes the product differently using the following TRAFFIC SOURCES
Instagram
Twitter
YouTube
E-mail marketing
Blog/website
Facebook ads
Native advertising
Pop
————————————————————————————————————————————————–
—————————————————————————————————————————————————
SIGN UP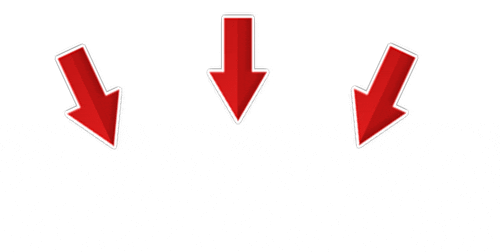 http://evoleads.com/site/affiliateSignup?pref=y0jLTsHcQYJSf
—————————————————————————————————————————————————
Get excited because things are about to take a really nice turn! Let us monetize this traffic 🙂 If you have any questions, feel free to reach out to me by e-mail: jennifer.a@evoleads.com with SUBJECT: 'EVO INFLUENCER'