Digital Literacy Bootcamp for Syrian Refugees
---
Teach Syrian refugee girls in Lebanon the essential digital skills needed in the world today
---
Background
1 in 4 people in Lebanon is a Syrian refugee, and 1 in 10 people in Lebanon right now is a Syrian refugee child. There are 528,000 Syrian children that are of school age, and around 321,000 of them are out of school children.
Even though the ministry of education in Lebanon has created remedial programs to help refugees enroll in public schools, the public school system is already at capacity, even with the double shift policy – there is literally no more space –  and is already inadequate and problematic itself to say the least. This is why the work being done by NGOs like the Kayany Foundation is extremely important as it provides an effective and efficient alternative for the majority of school-age refugees to have access to education.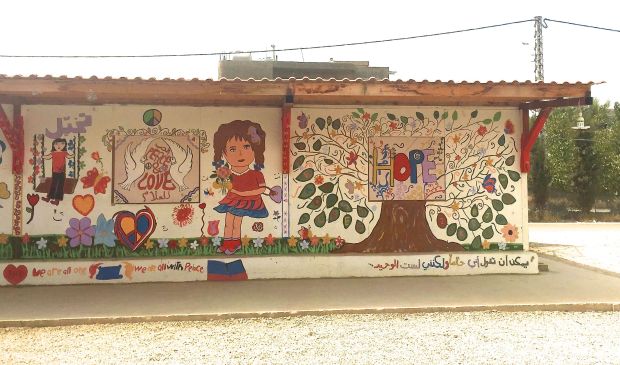 Kayany Malala School, Bekaa, Lebanon
---
The Impact
We believe that education should be provided in a way to open up more opportunities. It is not about learning just to learn, but rather education should act as a bridge to a brighter future. This is even more crucial when offering education to refugees.
It is not enough to just open up more schools, but what is being taught and how it is being taught makes all the difference in whether education has an impact or not. We believe that to get the most out of education, it is important to teach highly marketable skills that are relevant to current and future trends in the global economy. This is why we are focusing on technology and on having refugees not only acquire but actually become proficient in the various uses of technology in a professional setting. We see this bootcamp as a thorough training in digital literacy and proficiency to build a solid base of digital skills that they can then apply through their education in order to open up future opportunities for them upon graduation.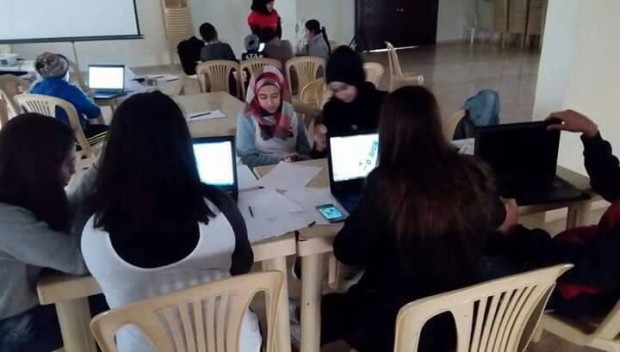 In order to teach these skills, we are adopting a project-based approach where students will work on group projects centered around a problem that they encounter in their community. By working through the problem and developing their projects, they would be learning different digital skills along the way. We divided them into several modules starting with digital autonomy and citizenship, research skills, to productivity programs such as Microsoft office, data manipulation, multimedia creation, Adobe, and coding using scratch academy as well as web development, with an intro to java and html.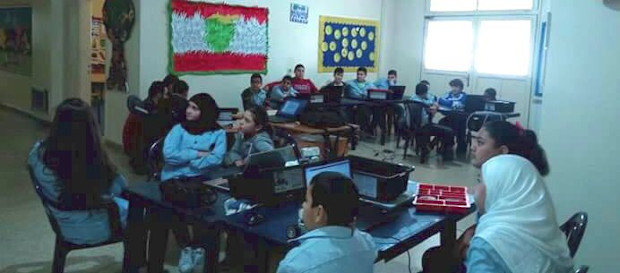 We will also be offering "digital trends" sessions where they will have exposure to the current tech trends shaping our future like google cardboard, virtual reality, 3D printing, app development, and robotics among others. At the same time, we will also be hosting guest workshops with other local startups and social enterprises to cover topics like women empowerment and entrepreneurship, sustainability and recycling, and art, animation, and design.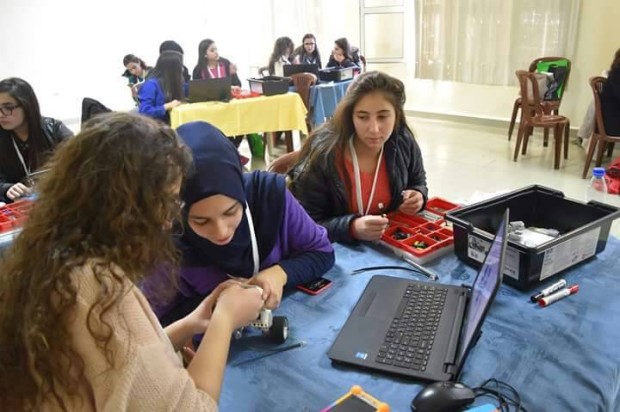 The program will culminate with a final day celebration where students will present their projects to guests including their parents, Kayany, the American University of Beirut, and municipal/ ministry officials, as well as receive Microsoft Digital Literacy Certificates.
---
Who We Are 
Jehane Akiki | ioi : With the onset of the Syrian civil war, my home country of Lebanon became the country with the highest concentration of refugees in the world. As I was doing my Masters in International Affairs at The New School in NYC, I felt this incessant duty to give back and so I turned to the field of design thinking two years ago to try and find durable solutions for the Syrian refugee crisis. This led me to focus on education and through this work, I met the team behind Kayany Foundation's GHATA schools, specifically Rabih Shibli and Hala Fleihan from the American University of Beirut's Center for Civic Engagement and Community Service who work closely with the NGO and are responsible for the conception and the design of the school and Lamia Masri from the Kayany Foundation itself. All of this culminated in me designing a systemic strategy for effective education provision in order to help refugees gain resilience and slowly overcome their refugee status. Having this big picture together led me to then put this digital literacy summer bootcamp together for Kayany Foundation as well as start ioi, a strategic design and development consulting agency, after realizing the value in – and need for – merging the two fields. Learn more at http://www.ioistrategicdesign.com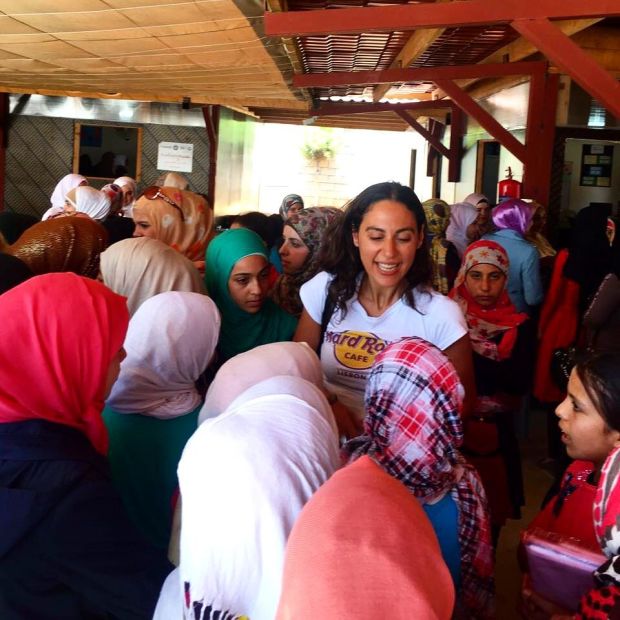 Kayany Foundation: a non-profit organization founded with the mission to provide free education and support services to Syrian refugees in Lebanon and the vision to save a generation through education. Kayany partnered with the American University of Beirut and the Lebanese Ministry of Social Affairs to start building portable school campuses (GHATA) in Syrian refugee camps in order to secure access to formal and accredited education for thousands of children in the Bekaa Valley. Kayany also runs two all-girls secondary schools that were developed in partnership with Nobel Peace Prize winner Malala Yousefzai, one of which will be the location of this project. Learn more about their work at http://kayany-foundation.org/
Mariam Haidar | Edutek: Mariam's goal is to create a change in the education sector and build young, confident minds capable of becoming future leaders by providing the space for them to develop their 21st century and STEAM (Science, Technology, Engineering, Arts, and Mathematics) skills. She is the founder of EDUTEK, a newly established social enterprise in the Bekaa in Lebanon, that provides STEAM hands-on projects for children and youth in order to learn while having fun. She decided to start EDUTEK after graduating with a Masters in Management Information systems and Bachelors in Computer Science as a response to the scarce opportunities and resources in the Bekaa due to the centralize nature of Lebanon wherein everything is found in the capital, Beirut. She has 10 years of experience working in the education sector across Lebanon and Syria with different curriculum. Mariam is also the Bekaa Area Manager at Digital Opportunity Trust (DOT) Lebanon and she is continuously enriching her technical and managerial skills, learning opportunities, and networks and has partaken in multiple programs such as Arab Women Entrepreneur Program 2015; Tech Women USA; and is the ambassador for Technovation in Lebanon. Learn more at www.edutekonline.com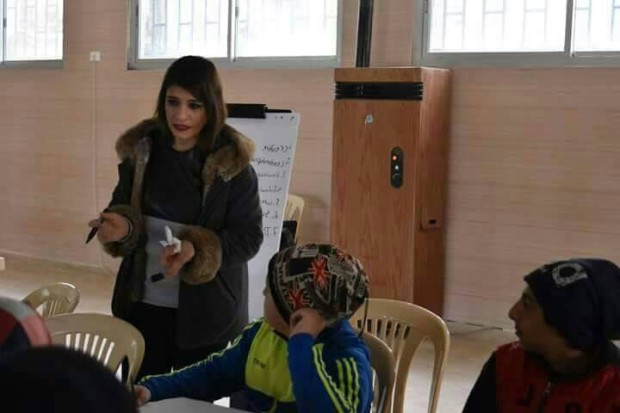 E. Adam Attia: E. Adam Attia is a New-York based artist who addresses sociopolitical issues, especially related to warfare, with his work, and who is collaborating on developing the art therapy portion of the boot camp. Adam became drawn to this space after serving for a brief period in the US Military and then studying fine arts, the combination of which inspired him to use his art to communicate the tragedies of war to the world through the child's perspective. As the art therapy sessions will be administered by a local art therapist/ clinical psychologist, Adam will work after the completion of the bootcamp on creating his own artwork based on the work of the students during the art therapy sessions in order to raise awareness on the general effects of warfare on children and share their stories with a wider audience in an exhibition that will be held later on in NYC. Learn more about his work on http://www.eadamattia.com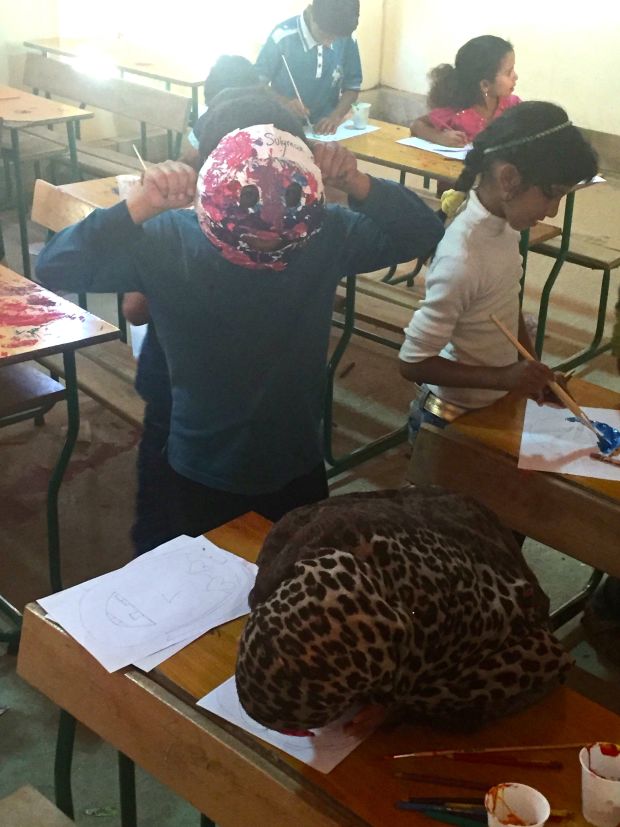 Risks & Challenges
Our biggest risk is Internet and connectivity problems as it is an area-wide problem in the Bekaa, but we are working on overcoming such a hurdle by preparing offline modules that would only need minimal syncing and will be using the Internet only when needed.
Another risk would be to have low attendance; however, since this program is being administered with their school and is using their regular modes of transportation, we are confident that it should not be problematic.
How You Can Help
Please help us reach our goal by donating whatever you can afford – every little bit counts. The money you donate will go towards covering our expenses which include the salaries of qualified trainers and art therapist, secure transportation of the trainers and the students, materials, art supplies, and food. In addition, it will help us cover the 8% processing fees that Indiegogo charges on the money we raise here.
We want you to be as engaged as possible in the different stages of this campaign and throughout the project itself. With our rewards, we hope to capture this synergy and create a link between you and the students who will be using the skills they acquire throughout the bootcamp to give back to you as a thank you for making the program happen.
Other Ways To Help
We would also appreciate your help in getting the word out: please share this page with as many people as you can on social media to help us spread the word and follow us on Facebook and Instagram to stay updated with the progress of the project.
Click HERE to check the campaign and/or make a donation!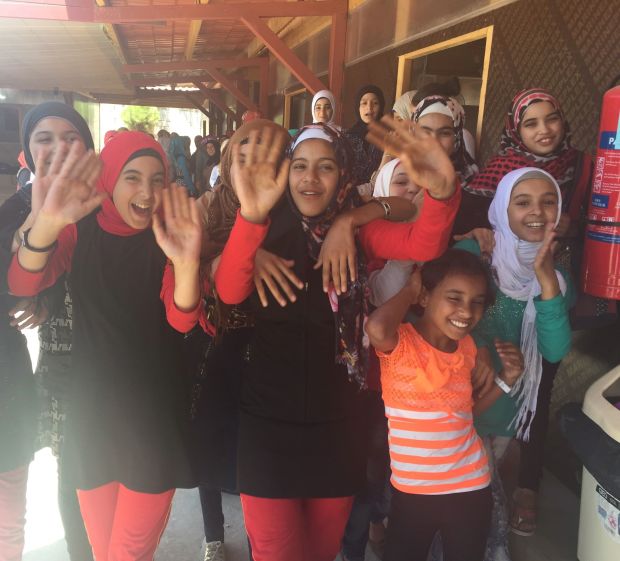 ---
Interested in contributing knowing more about social entrepreneurship projects?? Check out Project Shatila and Tight-knit-Syria. 
---