Koullouna: Connecting Lebanese Expats with their Roots

———————————————————————————————————————–
'Koullouna' is a project that focuses on connecting Lebanese expats to their home, and on giving them a way to contribute to its development from afar. The concept behind this project is pretty simple and exactly what we need: I have been living in Montreal for the past five years and as much as I try to feel connected to Lebanon, I still feel pretty far! So, this subscription box aims at giving expats a sense of belonging to their community as well as nostalgia!
'A box specially made for Lebanese-lovers far far away' – 🇱🇧

———————————————————————————————————————–
What makes this box so special? 
   The products are made in Lebanon:whether the box contains books, goodies or decorative items, they are all made by Lebanese artists with a story or message behind every item. What makes it even more interesting is the fact that the theme changes every month, which brings us to point 2!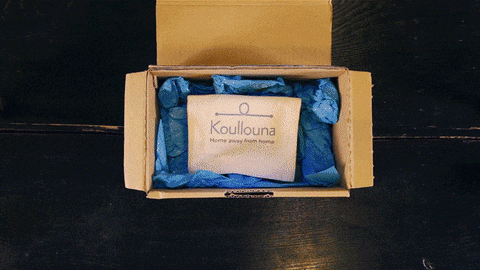 2.    The Initiative of the Month: it highlights a project that has a positive impact on the country; It gives expats an opportunity to help from afar and raises awareness on the positive local initiatives happening back home. Moreover, part of the cost of the box is dedicated to the initiative of the month!
———————————————————————————————————————–
This month, the crowdfunding campaign has already begun and they have already hit 60% of their target within the first 24 hours, which is more than what they were expecting!
This will surely make you feel closer to home and will help you support Lebanese artists as well as contribute to our economy and to other social causes!
Bet7eb lebnen? 7eb sina3to!
Meet the team: Marielle Khayat,Joseph Sayegh, and Pascale Comaty
---
The box will be launched this January 2018! stay updated -> website